Banana Milk is Back, Plus New Beeler's Ham Steaks!
Happy Valentine's Day!
We'll be around today, so if you need a last-minute Valentine—like chocolate or a Lady & the Tramp Spaghetti Dinner basket—either order online or shoot us a message to shop in person. We can deliver too!
Banana Milk is Back!
It's hard to believe an entire year has passed since we started carrying Danzeisen milk. The first Seasonal Milk we had was Banana and boy was it a hit. Well guess what? Banana Milk is back! It's kinda like banana cream pie in a glass. 
---
NEW GOODS!
Beeler's Ham!
Brian LOVES ham steaks and since we both love Beeler's, we had Julie Beeler ship us a case. These 6 oz Beeler's Ham Steaks come individually packaged and sear up beautifully in a cast-iron skillet (we had one with Coffee Pot Farms eggs). This ham is salty and delicious with a perfect texture and no weird sponginess like some grocery store ham slices. As with all Beeler's products, it is free of nitrates and antibiotics and super high quality. We shared a slice, so the photo above shows half on the plate. 
Oloves
No, that's not a typo. That's what these delicious snack packs of olives are called! 
Olives are an incredibly healthy, low carb snack, very high in vitamin E, iron, and other powerful antioxidants. These little pouches of olives are perfect for lunchboxes, to keep in your desk, or take on a hike. Between 8 and 15 olives fill the pouch depending on their size and they don't have liquid so no worry about mess. Plus they are delicious! Available in three flavors: Chili & Garlic, Basil & Garlic, and Lemon & Rosemary. Oh, and if you love them like I do, I can order you a ten pack case.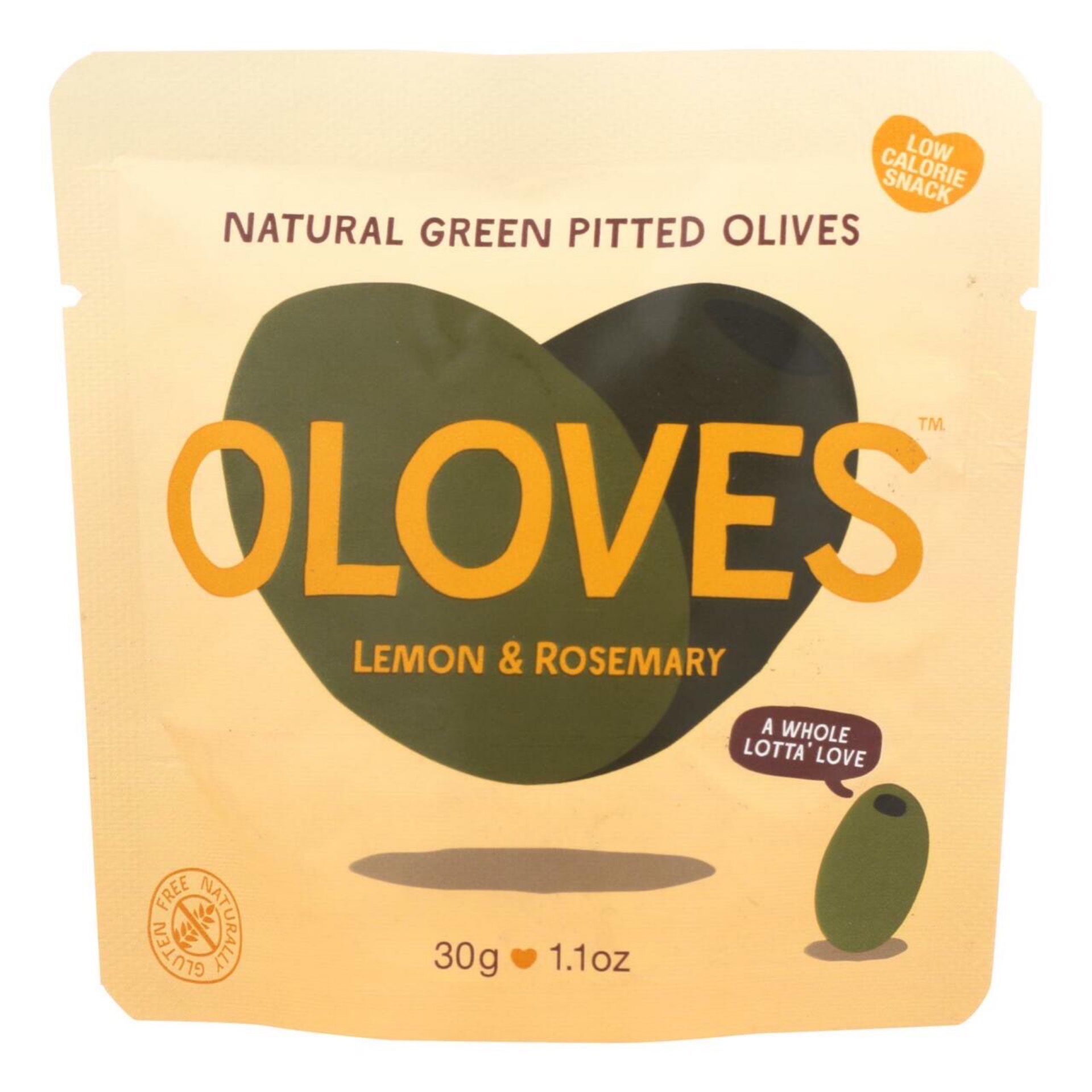 Goo Goo Clusters
If you've been to Nashville, you likely learned about Goo Goo Clusters, "America's First Combination Candy Bar" created in 1912. 
So what is a Goo Goo Cluster? The Original is a combination of real milk chocolate, caramel, peanuts, and marshmallow nougat. We also have their Pecan Goo Goo and the Peanut Butter Goo Goo. They come three individually wrapped clusters to a box.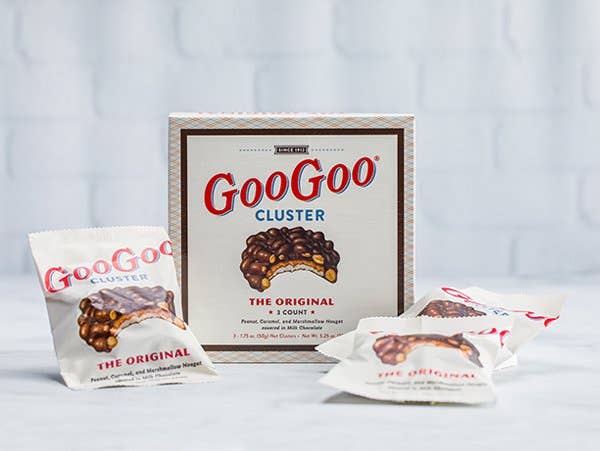 RESTOCKED!
We have a fresh shipment of Have'A Corn Chips, plus the Le Pain de Fleur Chestnut and Ancient Grain Crispbreads. We also got more of our favorite Non-GMO Amish Popcorn including a new Blue variety (different than the Midnight Blue), a hybrid popcorn that pops medium to large kernels, has a little sweeter flavor, and not a lot of hulls. The Amish Popcorn company says it has become a favorite popcorn among their popcorn fanatics.
Valente Pasta
Arriving Wednesday, a restock of all the Valente pasta flavors, including the Chipotle Angel Hair!
Ventresca Tuna
Back in stock, the premium Ventresca Tuna! This tuna comes from the belly of the fish, that velvety chunk known in sushi bars as toro. We ate the fillets with Donkey Chips and a fresh green salsa we made from poblano, jalapeno, and tomatillo. Super tasty!
What's Cookin!
 From the MPM Test Kitchen, a delicious Italian Wedding Soup made with our new Beeler's Italian Sausage and Coffee Pot Farms spinach! Check it out on the MPM Kitchen site by clicking the photo.
From the Customer Kitchen category, Harold's pizza using Vesper Bros Pizza Sauce! Man! That's looks tasty!
Love to cook with MPM goods? Send us pics or post on the Facebook Group!
---
Shhhhhh…(Psst… don't tell Brian I told you, but Thursday delivery day is his birthday! Be sure to sing him a little song.)
And there it is!
This week's update! Get your dairy orders in by 9 pm Monday 2/15 for Thursday 2/18 delivery! If you've already sent your order or have a standing order, you're all good. If you haven't ordered or want to add to your order, you can do so by clicking the "Go to MPM Market" button below and either use the online store or scroll to the bottom for the order form.
Thanks as always and have a beautiful Valentine's Day!