Pink Milk for a Pink Day, Plus Spaghetti Dinner Baskets!
Yes, this week's email is going to be very PINK–the color of LOVE–starting with Danzeisen's beautiful Strawberry Milk. Pour a little in a champagne glass for a super classy apéritif this Valentine's Day. (Or Strawberry Lemonade if your sweetie doesn't like milk)
Even classier, tie one of these pink Made-in-USA Bandanas around the neck of the bottle! Makes for a cute ribbon and an even cuter accessory for later.
Bandanas Made-in-USA $3.95
Valentine's Dinner!
Now that you've had your pink beverage, let's talk main course. Since going out to eat might be challenging this year, eat at home with this Spaghetti Dinner Basket! Just like Lady and the Tramp, you can look at each other all googly-eyed while slurping pasta.
The basket includes a choice of pasta (regular and gluten-free), choice of sauce, and choice of a treat, plus a "Box of Hearts" which has both conversation and jelly hearts. We've built a page so you can customize the basket to your liking. Click the button below to check it out.
Beeler's Hot Italian Sausage
To up the spaghetti game, add hot Italian sausage. We are huge fans of Beeler's Pork, not only for the flavor but also the values of this family-owned company. With all the great pasta and Vesper Brother's sauces, we needed a good Italian sausage and decided on the hot (Julie Beeler calls this "Iowa hot, not Arizona hot"). The one-pound packages should be arriving this week!
Also in house from Beeler's, a limited supply of full-sized Beeler's Rib Racks!
Box of Hearts
The box of hearts I mentioned that come with the Spaghetti Dinner Baskets are also available by themselves. Thirty candy hearts–including conversation hearts and jellies–in a box.
New Valentine Shortbread
Every Valentine needs a special treat. From our friends at Makabi & Sons—the ones who do the beautifully packaged and delicious shortbreads—a special Valentine's Day cookie! Strawberry and Pink Peppercorn, plus, a new Rosemary Sea Salt shortbread. We love the creativity of their flavors and their stunning package designs.
Strawberry & Pink Peppercorn Shortbread – Makabi & Sons $7.00
Je t'aime mon chéri!
The French know love, and they also know how to make a mean cookie bar! Available in three flavors: Hazelnut, Caramel, and Dark Chocolate sea salt.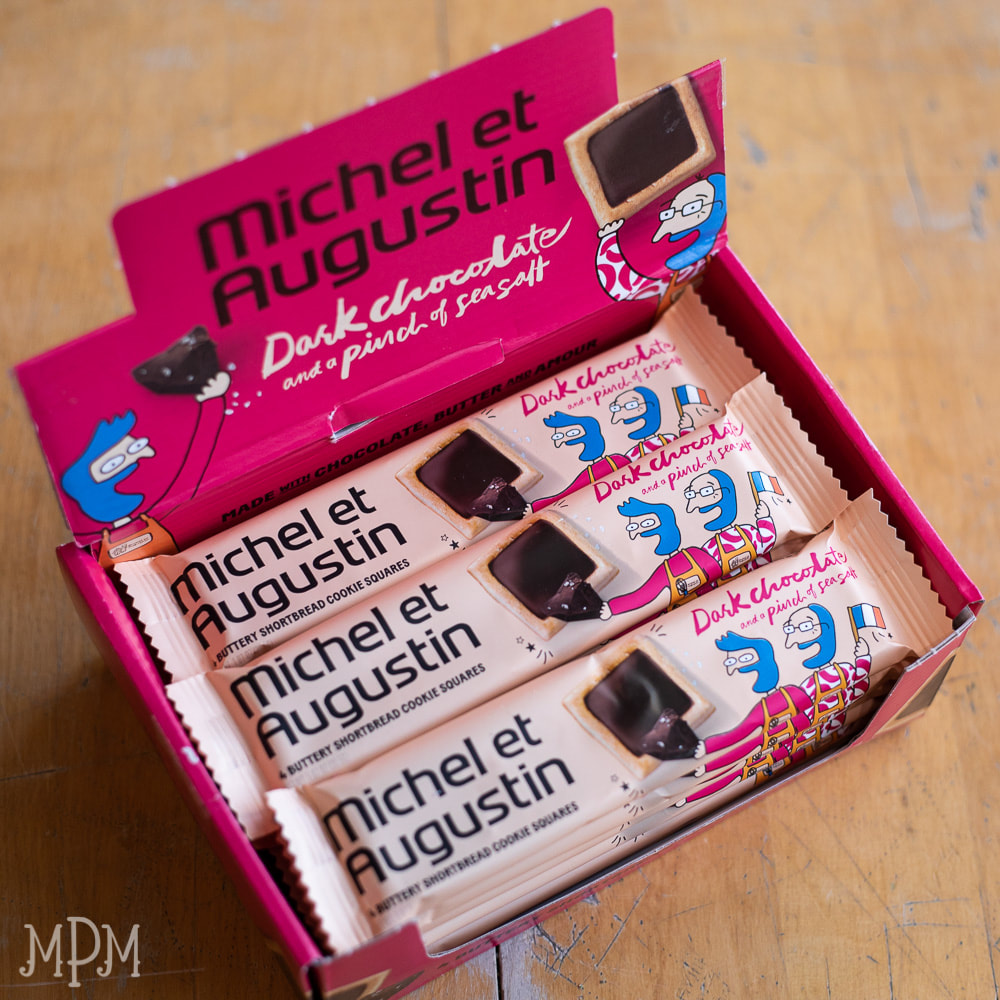 Michel et Augustin Cookie Bars $1.99
Epic Fine Chocolates
While the pre-order window has closed, we will have a few things available: the single-piece Arizona Desert Tortoise, a 12 pack gift box of the Tortoise, a couple of 6 piece samplers, 1/4 pound boxes of Walnut Fudge and Fudge on Fire, and both a milk and dark Rubble in 1/2 pound boxes.
Charming Charms
Arriving in time for Valentine's Day, the cutest Made-in-USA charms! Build your own bracelet, necklace, or keychain with one or more charms, or we have a couple pre-built, like this bracelet with a "Can't Touch This" cactus and sweetheart charm.
Can't Touch This Charm Bracelet $26.99
To see the full selection of charms and bases, click the button below!
Coffee Pot Farms
While not pink, Coffee Pot Farms spinach deserves love. It is still going strong and will be available–along with their eggs–again this week. Their attention to quality is one of the many things we admire about CPF.
And there it is! This week's update!
Get your dairy orders in by 9 pm Monday 2/8 for Thursday 2/11 delivery! If you've already sent your order or have a standing order……you're all good. If you haven't ordered or want to add to your order, you can do so by clicking the "Go to MPM Market" button below and either use the online store or scroll to the bottom for the order form.
Thanks and have a swellegant day!