Spring Break and Easter Ham
Happy Spring Break!
Safe travels to all the lucky folks gettin' outta Dodge for Spring Break! Have an excellent time and we'll see you when you get back. If you want goods for your return, order by tomorrow and we'll hold at the MPM for pickup next Sunday or Monday. Simply let us know in the message box when you order.
Easter Ham
While we're on the subject of spring, let's talk Easter Hams. Our favorite nitrate-free ham from Beeler's will be available as a bone-in, 6-7 pound half ham for Easter. These hams sell on Beeler's website for $65 but we're getting a very very special purchase and will have them for $39.50. BUT… if you want to reserve one we need to know by tonight (Sunday) since our order goes in early tomorrow morning. If interested, make a note in the order form or message box at checkout. Hams should arrive on March 25th.
Two-For-One!
In our latest shipment of Good Citizens Organic Mac & Cheese, we had a few damaged boxes. The nice folks credited us back, so we are passing those savings on to you! Buy one neat and tidy box, get one slightly messed up box free (while supplies last).
Organic Mac & Cheese – Good Citizens $3.99
Coffee Pot Farms
From local growers Coffee Pot Farms, the same lineup as last week: Spinach, Asian Greens, Elegance Salad Mix, eggs, and… TURNIPS.
Turnip Turnip Bunch from Coffee Pot Farms $3.00
Turnips are something we often forget about, but then discover them again and remember why we like them so much. Roasted with olive oil, they're a nice substitute for potatoes and are high in fiber and vitamin c. They are also great raw in salads. Plus, don't throw away those turnip greens! Instead, make a tasty side dish by sautéeing in our delicious Mariella olive oil with Flat Iron Pepper Flakes.
Restocked!
This week, we got restocked on our NO-MSG Summer Sausages, including a new all-beef garlic snack stick. 
GARLIC Beef Snack Stick $2.50
Also back in stock, Theo's Organic Fair Trade Chocolate!
Chocolate shipments are always fun. This week we restocked the flavors everyone loves, PLUS, we ordered a few new varieties like Coconut Almond, Coffee Toffee, Orange Chocolate, and Coffee & Cream Cups. See the full selection by clicking the photo above.
Our new favorite? The Almond Coconut Bites. These 70% dark chocolate squares have only 8 grams of sugar per package (two squares). If you like Almond Joy, you will love these less sweet, chewy crunchy salty versions. Please buy them so we don't eat them all.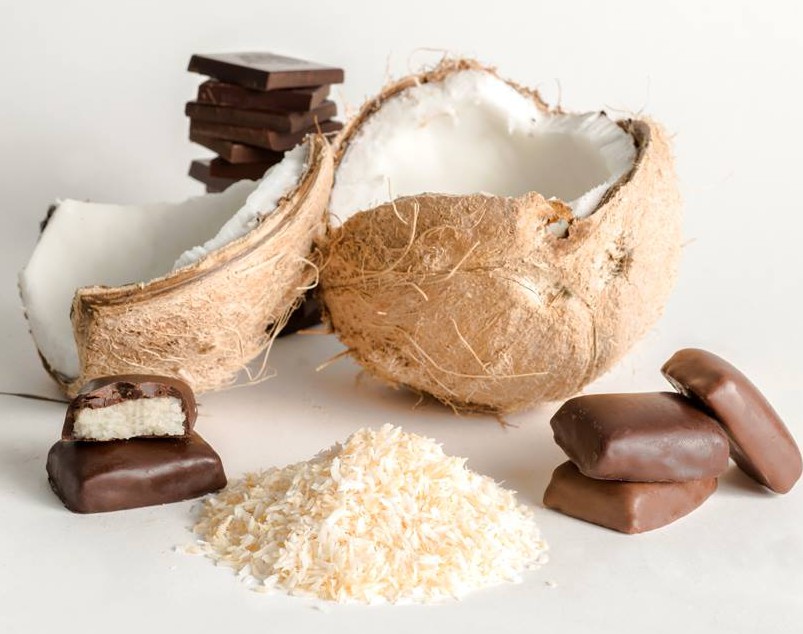 Theo Organic Almond Coconut Bites $2.29
Arriving Tuesday, we will get restocked on Almondina Original, Sesame, and Choconut, plus Righteous Felon Jerky (including a couple of new varieties!), and Black Gold Garlic and new to us Black Gold Garlic Salt. 
---
And there it is! This week's update!
To see the full selection of MPM goods, including Danzeisen, click the button below.
HAM DEADLINE!Tonight Sunday 3/14!
Dairy Deadline 9 pm Monday 3/15 for Thursday 3/18 delivery!
Thanks as always for your support!
Lori and Brian Law